Rachel RoXXX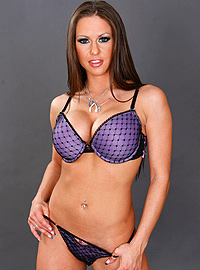 Name: Rachel RoXXX
Biography: Rachel Lynn a.k.a Rachel Roxxx was born on March 02, 1983 in San Antonio, Texas. She has brown hair, blue eyes and 5 feet tall. She is one of brazzers top girls. Rachel started in the beginning of 2007 at the age of 24. She is still fairly new to the biz, her career and popularity is growing rapidly.
Birth Place: March 02, 1983
Measurements: 34D-23-34
Height: 152 cm - 4 feet and 12 inches
Weight: 46 kg - 101 lbs
Eye Color: Blue
Hair Color: Brown
Nationality: American
Ethnicity: Caucasian
Tattoos: Three stars tattooed on the side of each of her hands: Small tattoo on her right foot; One tribal tattooed on her lower back; One by my kitty with Kasie my love tattoo
Piercings: One piercing on each of her nipples and one piercing on her navel; right ear is pierced with an "Industrial" piercing (long barbell through two piercings in the cartilege); piercing in the tragus of her left ear.
Brazzers Videos with Rachel RoXXX
Brazzers Testimonials and Comments about Rachel RoXXX